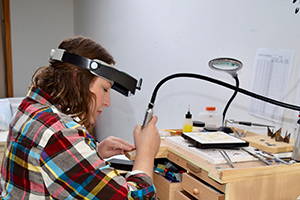 Let's have some fun together!

This months maker video is all about moms and celebrating the sacrifices they make for their children.
I know, Mother's Day isn't for another month but really we should be celebrating our moms all the time.
Some brief Mother's Day history. Mainly because I thought it was cool that the mom and her daughter are from West Virginia!
Mother's Day dates back to before the Civil War when a woman named Ann Reeves Jarvis helped start "Mother's Day Work Clubs" to teach local women how to care for their children. Mother's Day didn't become a holiday or how we know it today until 1914 when President Wilson made it a holiday. Ann Reeves Jarvis' daughter Anna Jarvis lobbied for the day to be an official holiday. Anna Jarvis wanted to celebrate moms and the sacrifices they make to their children.
A few months ago, I came across this article that talked about the word love and how there are so many different forms of love. There is the love we have for our parents and siblings - a familial form of love, an unconditional love - love that's freely given without expectations or desires, and a love that has grown and matured through compromise and understanding. The English definition for love encompasses all these forms of love but doesn't distinguish between them. The Greeks have many words for the word love.
This months maker video is a necklace that is hand-stamped with the word STORGE - familial love.
There is no love like the love between a mom and her child(ren). Your bond with your mom starts to grow from your first minutes and days. Your familial bond strengthens through your shared experiences like your first steps, your first day of school, your graduation, your wedding day, and your first child. Show her how much your love and shared experiences mean to you with this symbolic necklace.

Show your Mom how much her love and shared experiences mean to you with this symbolic necklace.